Part of our practice is to gather resources, from our community at home, for our community at large. Our resource guides have taken form as a placemat distributed during a gallery show, a one-page booklet shared with a printmaking class, and a digital document disseminated following a panel — and always, we hope, in response to present needs.

If you would like a digital or print copy of any resource guides we've assembled, email us at printingfortunes@gmail.com.
—
this Poster ︎︎︎
offers a compiled list of resources, for education, action, care, for this ongoing work in solidarity with Palestinian liberation. Free riso-printed double-sided posters + resource guides will be distributed locally in Philadelphia at the
AAI Town Hall
, hosted by Asian Arts Initiative and
Making Worlds
on Monday, November 13th, 6-8 PM. Poster version is also available for pick up at
Iffy Books
,
Vox Populi,
and in West Philly by DM
@manyfortunes
.
Digital color versions available here
, to download/print your own. For quicker, digital access to links without printing, click the icons to the right of QR codes.
Don't have color printing?
Access this black and white version here
.
To other riso studios, anywhere:
feel free to use the b&w text file (shared above) to print locally, and share among your networks. We encourage you to source your own keffiyeh for the direct scan layer — a process we hold dear for its materiality; each unique print another proof of cross-city solidarity with Palestine and its people.
Hang them in your window, raise them up at rallies, use them well and often — from the river to the sea,
Palestine will be free.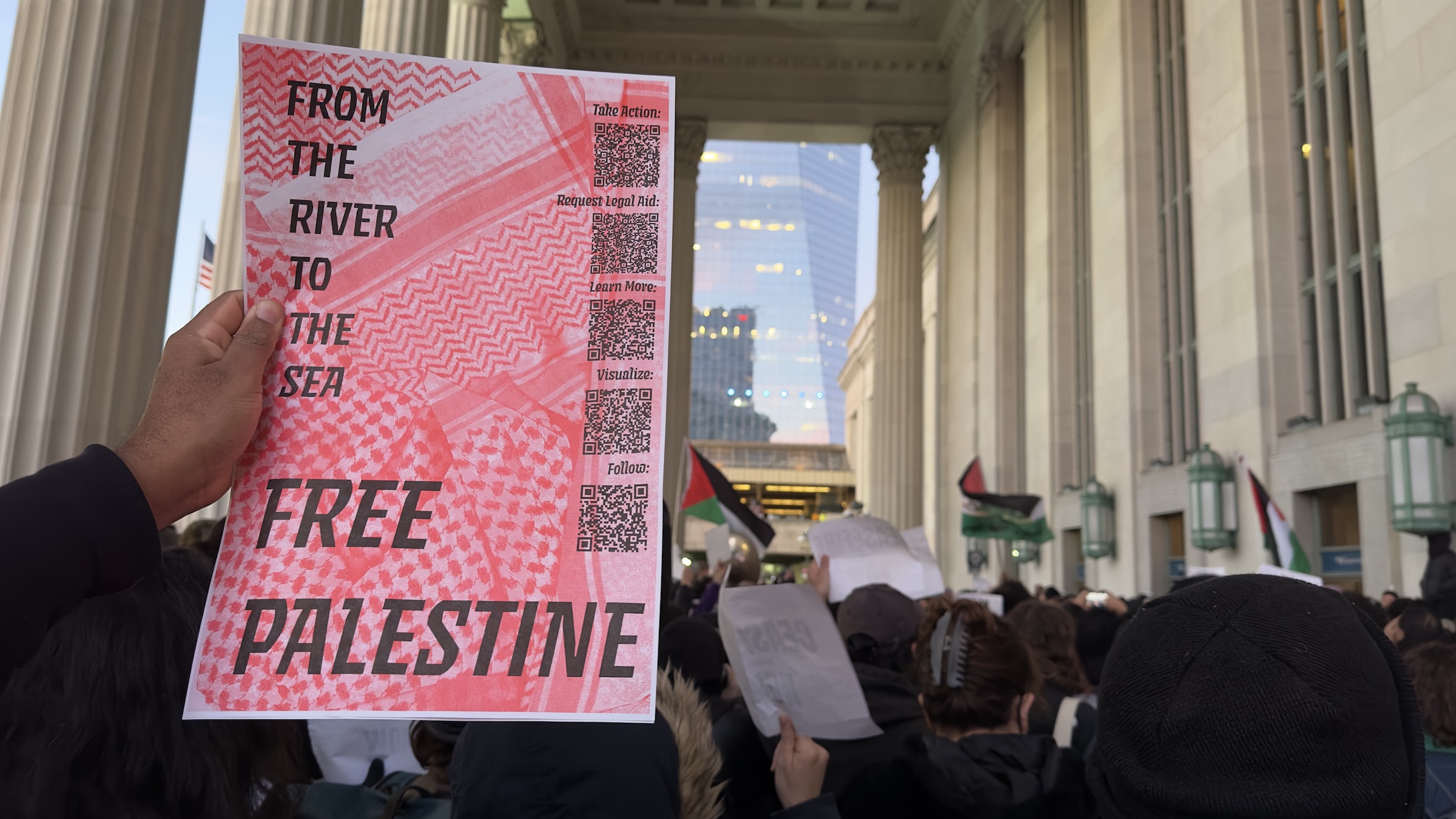 this SHIRT ︎︎︎
honors the long arc of the archives, marking moments from Philadelphia queer Asian history and friendship and protest. Sales collected funds in support of
Wilcox Archives
at the William Way LGBT Community Center, as well as
Save Chinatown Coalition
's manifold creative efforts to stop the development of 76 Place. Proceeds raised totaled over $4,000.
We designed the Friendship Arch tee on the occassion of the
Rami George
's public art project
AND INTO THE STREETS
, curated by Jameson Paige, celebrating Philadelphia's queer cultural memory. Shirts were printed locally in Philadelphia by
Latziyela Prints
.
this PAMPHLET ︎︎︎
provides a non-exhaustive list of resources, compiled on ocassion of a vigil hosted by
PALMS
(Philadelphia Asians 4 Liberation and Mutual Solidarity) on March 30, 2021 in Mifflin Square Park.
The vigil was organized in honor of Christian Hall, the Atlanta shooting victims, and in the wake of anti-Asian violence. In turn, these resources are intended to help navigate the intersections of state violence, mental health, sex worker stigma — and to work in solidarity against structural racism built upon imperialism and anti-Blackness. To read more about the vigil, and view/print the full PDF, see
here
.
this DOC ︎︎︎
comprises a full transcription of
Press Play — LIVE!
, a Zoom panel we hosted in May 2020, during the ongoing COVID-19 pandemic, and in the midst of incredible movement work for Black liberation and police abolition.
We facilitated a conversation with
No Shame Distro
,
Sponge Gourd Collective
,
Endless Editions
,
Other Publishing
, and
Ulises
, and posted here some highlights on their varying models for care, sustainability, and adaptability.
We began to assemble a crowdsourced list of bail funds and reeducation tools not only for our queer Asian community, but also for those we are adjacent and accountable to.
Here they are.
this BOOKLET ︎︎︎
was made in collaboration with Alyssa Piro's Artist Books, Zines, and Independent Publications class at Tyler School of Art, Temple University, in the fall of 2019.

We invited the class to write about print resources in and outside of the institution that they found inaccessible, or in abundance. We collectively edited a document of riso resources, distribution sites, queer and Asian archives, and returned this booklet.
this PLACEMAT ︎︎︎
was printed on the occasion of Issue 4: TECHNOLOGIES. We solicited recommendations on critical and culturally resonant texts, as well as queer- or Asian-operated places of importance; and printed the latter as a grid of QR codes.
These placemats debuted on a round table we built, crowned with a lazy susan, for our issue release at
High Tide Gallery
. Many of the linked restaurants and sites are now out of business, for reasons including development and forced eviction.