Year of the Water Rabbit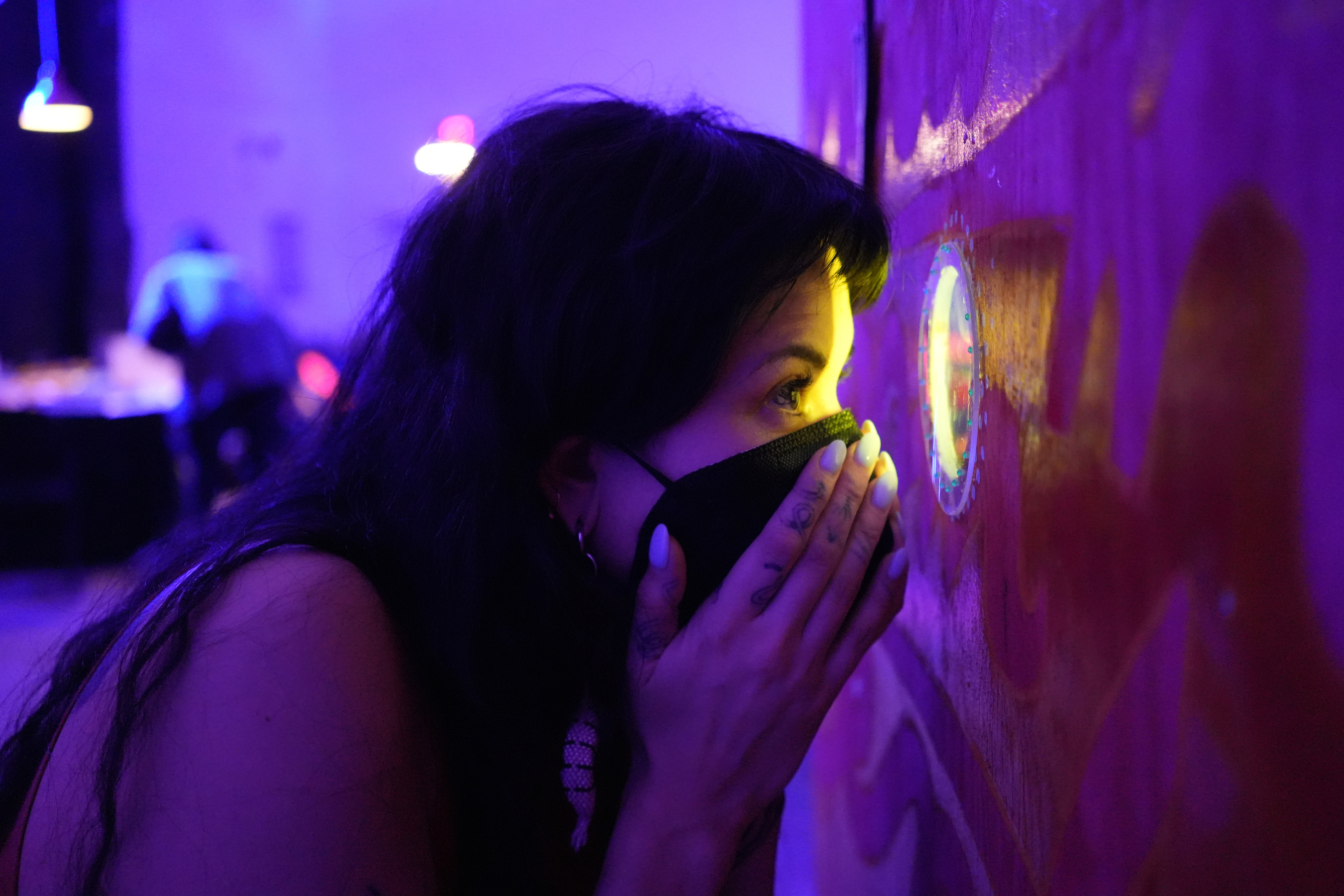 A LNY Party at Icebox Project Space to welcome the Year of the Water Rabbit — a truly wavy night and a sweet reunion after three years of rising and falling tides. The evening featured deep sea movement, karaoke serenades, fare and wares by local Asian vendors, parlor games, and a 7ft disco ball.





---
Unity @ the Initiative CARE PACKAGE
With care, we curated packages on occasion of
Unity at the Initiative
, and in celebration of the Year of the Metal Ox. These boxes featured contributions by local QTBIPOC artists and makers, and were distributed for free to QTBIPOC friends, neighbors, and family of
Asian Arts Initiative
.
Inside, recipients found a variety of treats — dyed & screenprinted handkerchiefs, herbal tea blends, heirloom seeds, a digital playlist, and more — material proof of the vibrant and resilient creative community here in Philadelphia, and tools for future wholeness.
Through the assembly and distribution of this care package, we remain committed to a practice of coming together and collective care, even from a distance. In the absence of much governmental and infrastructural support for us, we honor care for ourselves, each other, and our worlds.
Including contributions by:
Felicia Blow
,
golden collier
,
Hardwork Movement
,
Icon Ebony Fierce
,
Lucia Garzón
,
JK Chang
,
Kamihira
,
Kilamanzego
,
Kirby Reiko McKenzie
,
Malachi Lily
,
Marria Nakhoda
,
Moor Mother
,
Naima Merella
,
Olivia Neutron-John
,
Rachel Ishikawa
,
Ramona Córdova
,
Serena Hocharoen
,
Tagine Dream
,
Truelove Seeds
&
Jasmine Hamilton
,
Wit López
,
Yarrow
---
Press Play — LIVE!
A virtual panel with QT/POC small presses and print spaces, hosted in Spring 2020 to discuss activitvating print as a resource. The event included conversations with: No Shame Distro, Sponge Gourd Collective, Endless Editions, Other Publishing, and Ulises.

---
GATHERINGS in the Year of the Pig:

1: NEW YEAR — celebrating lunar, dumpling-folding, blessings by Miss Piggy Lee
2: CORRESPONDENCE — studio nite @Andra's, postcards, italian sausage bao
3: ABOUT — wait for it —
4: TECHNOLOGIES — big-screen presentations (Chantal! Eva! Quinha!) at the round table, self-spinning lazy susan, livestreamed karaoke, fruit service by
Pear Ware
,
Eva
's lightboxes @High Tide Gallery
5: BLOOM — picnic, passing sticky rice, badminton by the Southeast Asian market @FDR Park
6: SWEAT — work & play @
Truelove Seeds Farm
, lettuce-bearing ritual, how to save seeds, sudden rain
7: SOURCE — beach day send-off, strong wind and sand, warm water, fish snacks @Mike's
8: HARVEST — potluck @Heidi's, debut khao man gai, shepherd's purse wontons, shoyu cured eggs, biore nose strips for all
9: GARMENT — clothing swap @Andra's, sew jobs, egg drop ribbons, pig blanket hallo-weenies, many treats
10: CHANCE — BYO game @Connie's, wheel of fortune: a scratch-off, mahjong, cards, mystery egg rolls
11. TAKE CARE — hotpot :-) byo ingredient, dinner steam, marbled nails, warm dessert soup
12. WANING — A LUNAR NEW YEAR PARTY @The Rotunda in collaboration with Sarah Kim; jubilation, grace, variety
13: WAXING — returning home — potluck @Heidi's, DIY buffet & karaoke, our hearts will go on